Sun Spots Component Pattern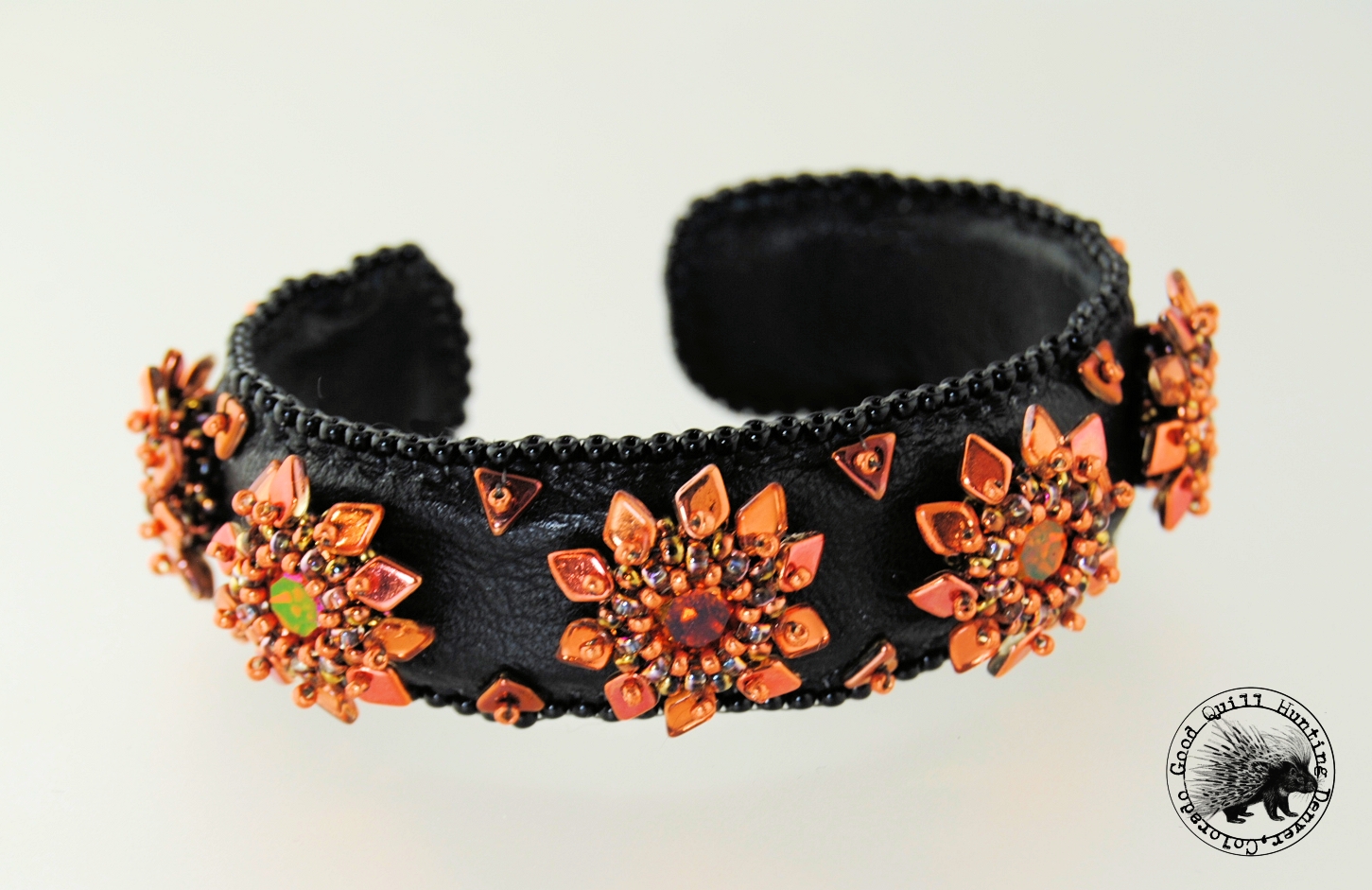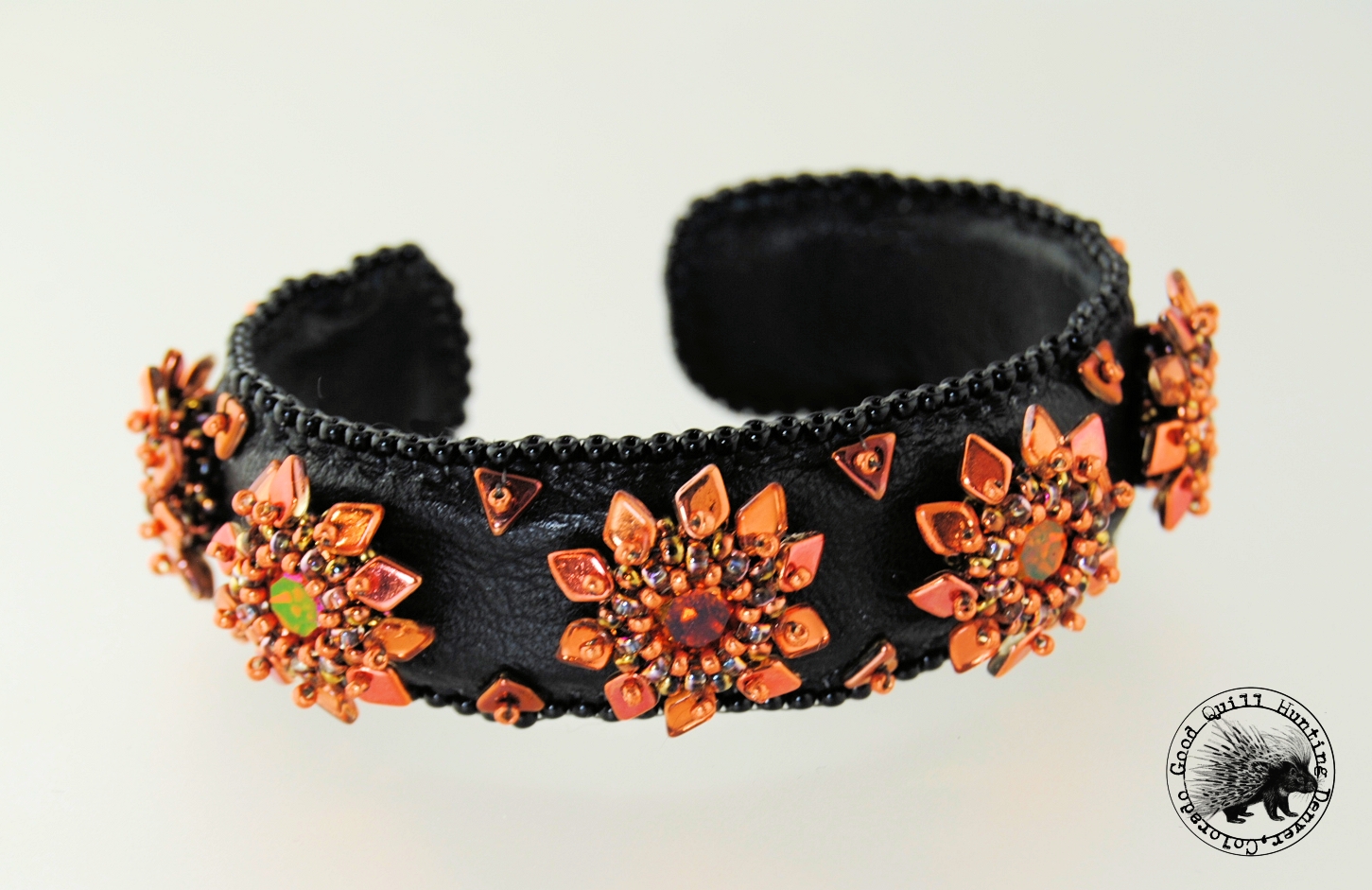 sale
Sun Spots Component Pattern
WARNING
The pattern you are about to purchase is highly addictive!! Purchase at your own risk :)
As you can see, I could not stop making these. I made 13 pairs of earrings, 11 hair sticks, 3 rings and a cuff bracelet. I wanted to do a necklace, but I started getting antsy about moving on to the next project.
Needless to say, these whip up pretty quickly and you will find the color options just go on and on forever...part of the addictive quality. Knowledge of right angle weave is pretty much required.
I used 14mm rivoli and 39ss chatons for my models, but this could be done on 12mm and 10mm as well, or larger than a 14mm.
The instructions will show you the component itself, the earrings and how to embroider the components onto a fabric/leather backing. The hair stick pattern is not available through here, but if you have my 'Club Mace Hair Sticks' pattern, that will be helpful for going beyond the component, or you can purchase it here:
http://goodquillhunting.com/patterns/club-mace-hair-sticks-pattern
Show me what you make, email pics to christina@goodquillhunting.com or tag me on Facebook!
Inside the PDF, you will find 3 Etsy links to those who sell the Dragon Scale beads.
Prints out on 5 pages.
You may sell the finished product, credit need be given!
This design MAY NOT be taught or reprinted in any way.