Zephyr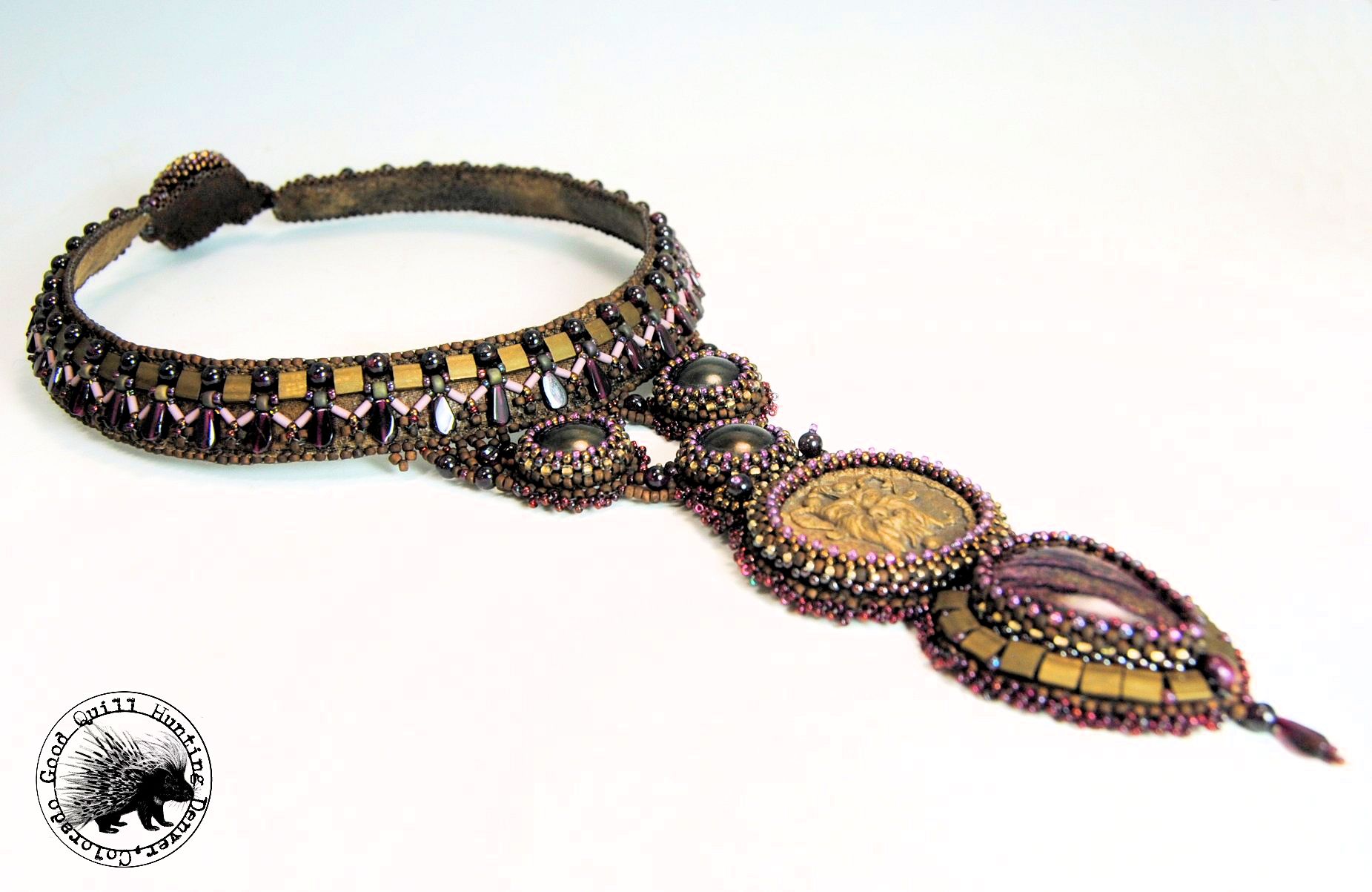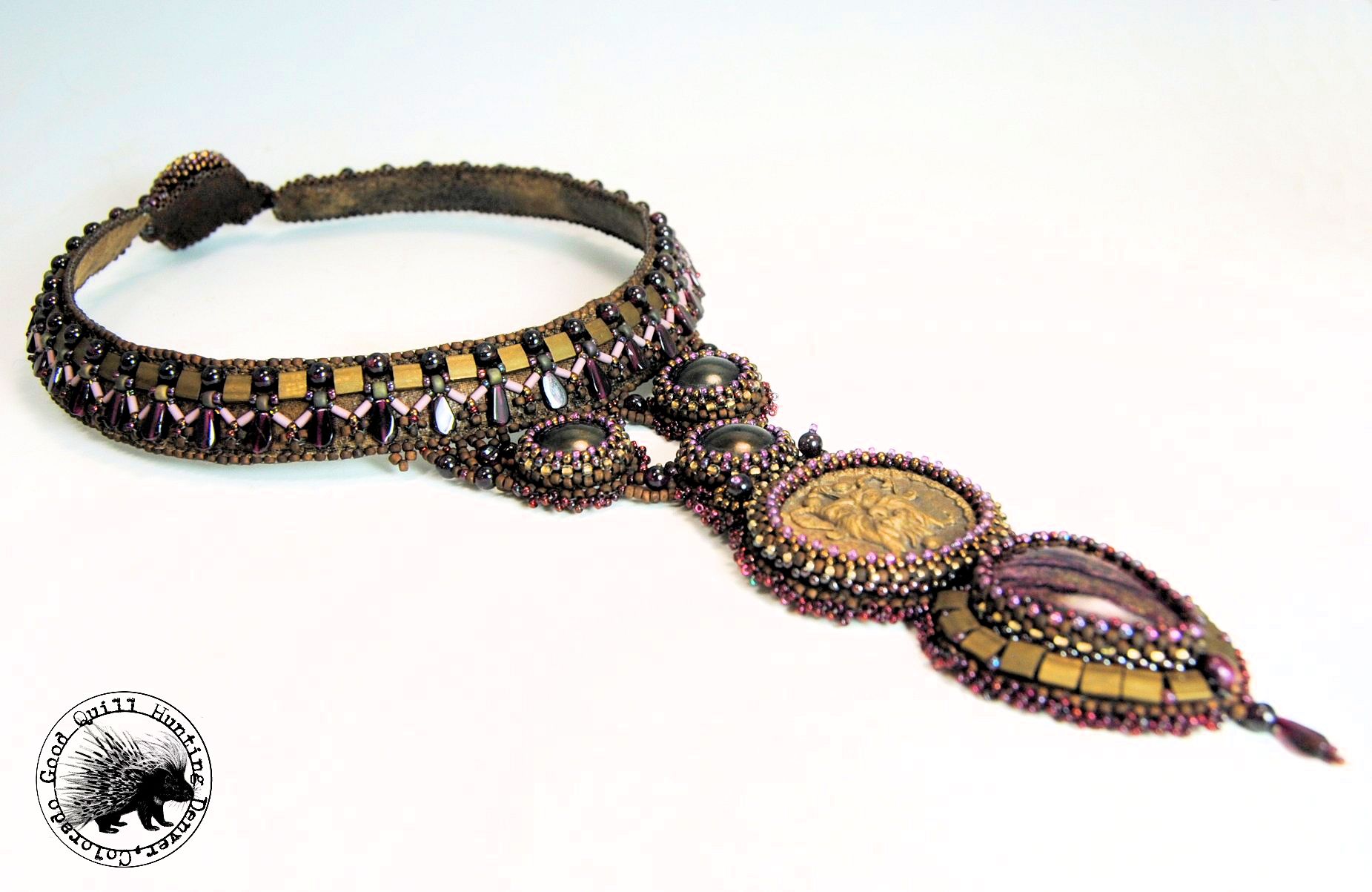 sale
Zephyr
This piece was entirely worked around a bronze precious metal clay cabochon made special for me from https://www.etsy.com/shop/DivineSparkDesigns I loved the face on it, so gothic-like and unique.
The 3 dark bronze cabochons on the top and the teardrop cabochon on the back are all Vintage. Sadly, I have no idea what the teardrop stone cabochon on the bottom is.
The embroidery is heavily laden with garnet stones in rounds and teardrops with Japanese seed beads and Tila beads in shades of raspberry/garnet and matte browns. The collar is stitched on a metal base.
Neck piece measures 14" in diameter and 5/8" in width.
The pendant measures 5 1/2" in length and the width of the bronze cabochon is 1 1/2" in width.
Click images to enlarge