Duality-Red/Brown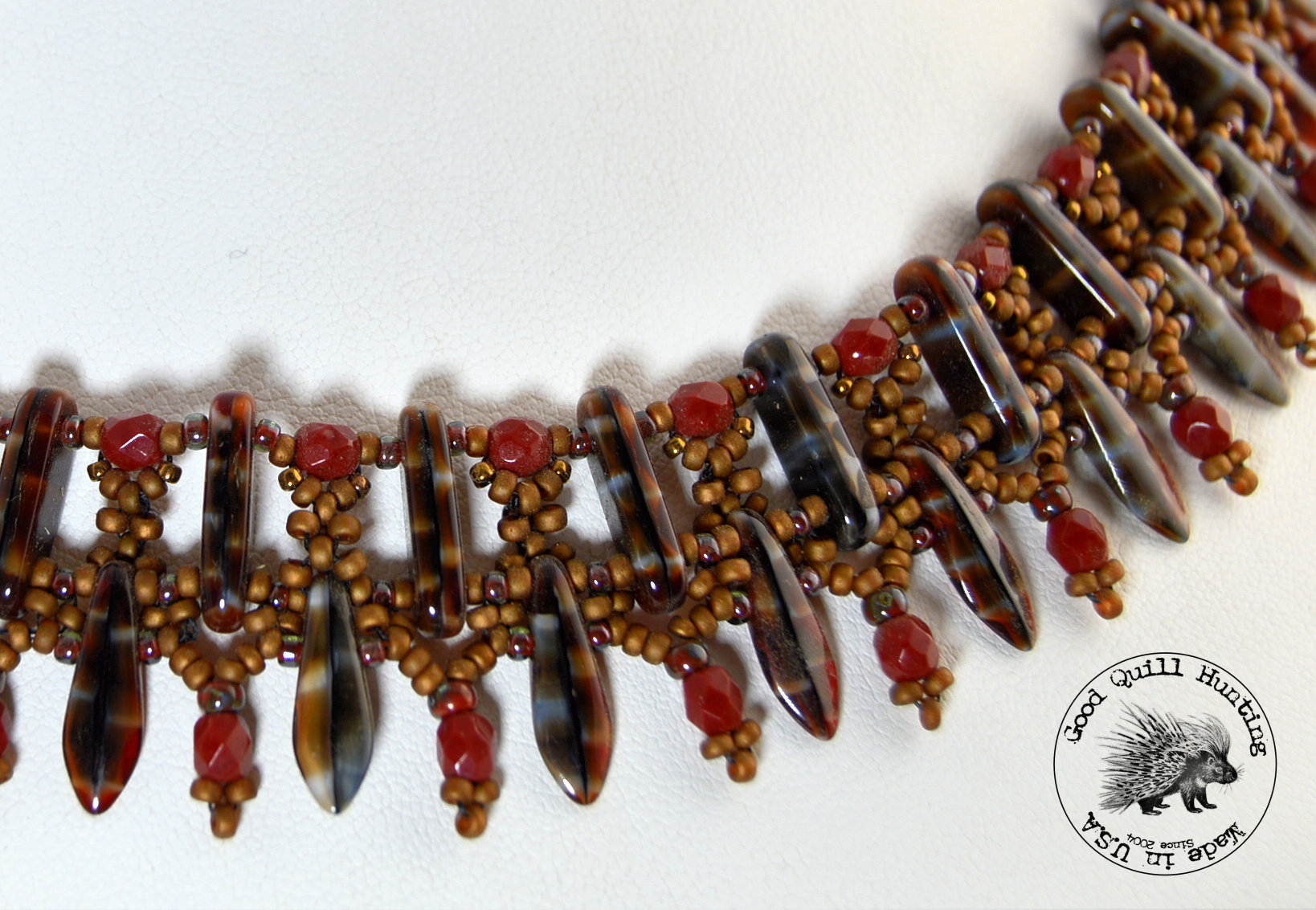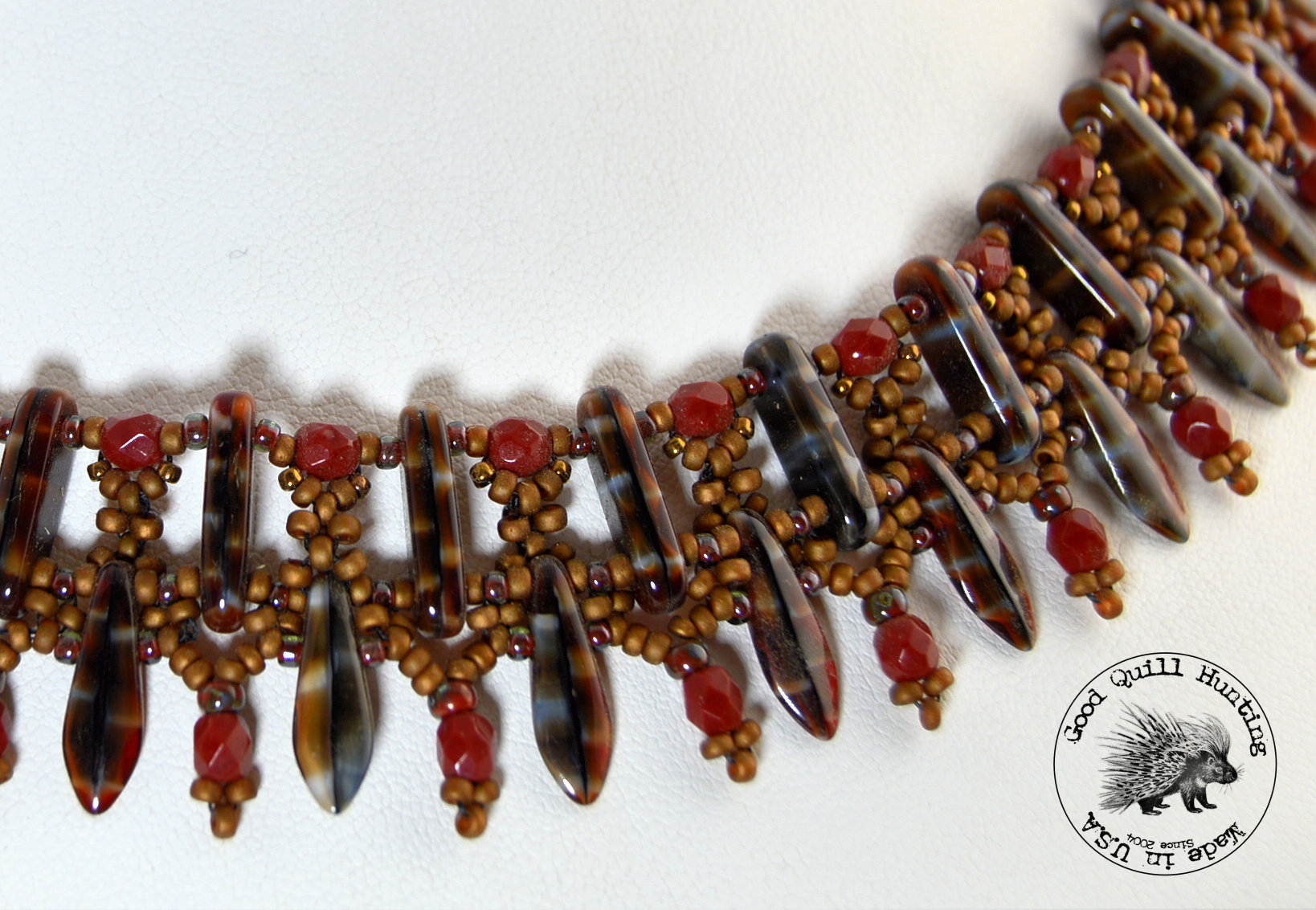 sale
Duality-Red/Brown
This is one of the designs used in Beadwork magazine the year I was Designer of the Year. This piece features 2 hole bars and 2 hole daggers with seed beads and fire polish crystals in shades of brown and a brick red color.
The necklace has my favorite closure of a peyote toggle and loop.
It measures 1 1/8" in depth and is 18 1/4" in length.
Click images to enlarge.