Multi Crocheted Top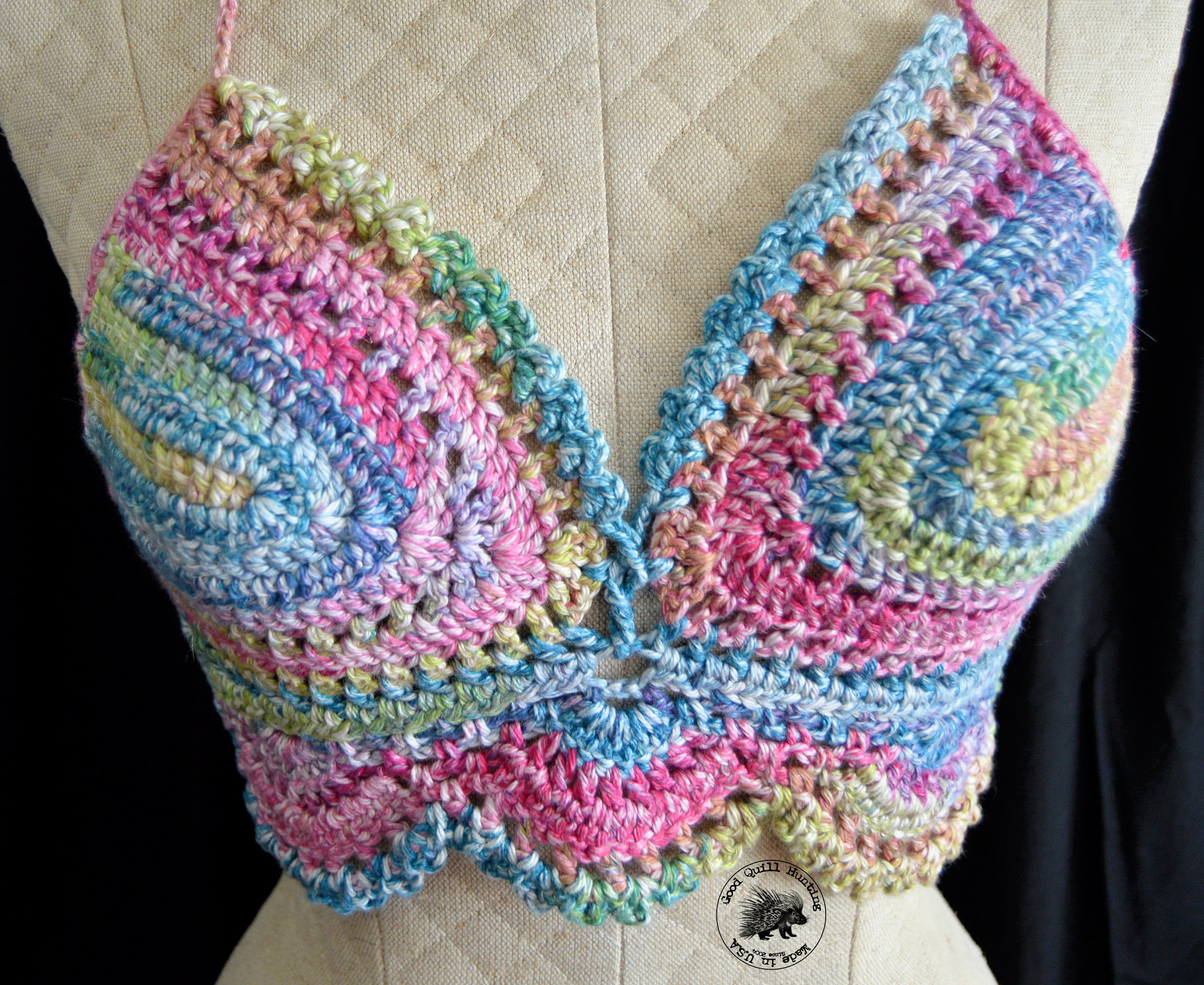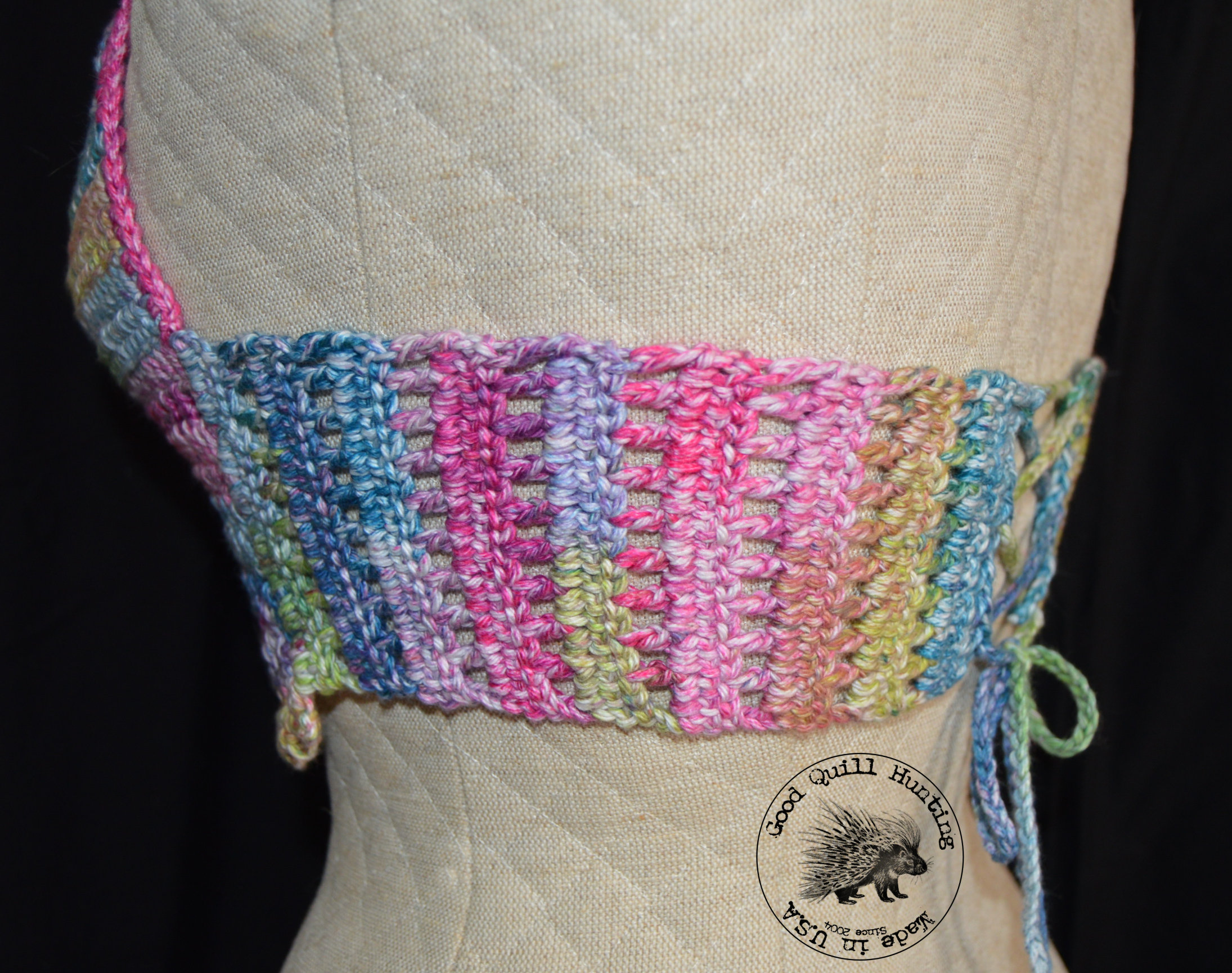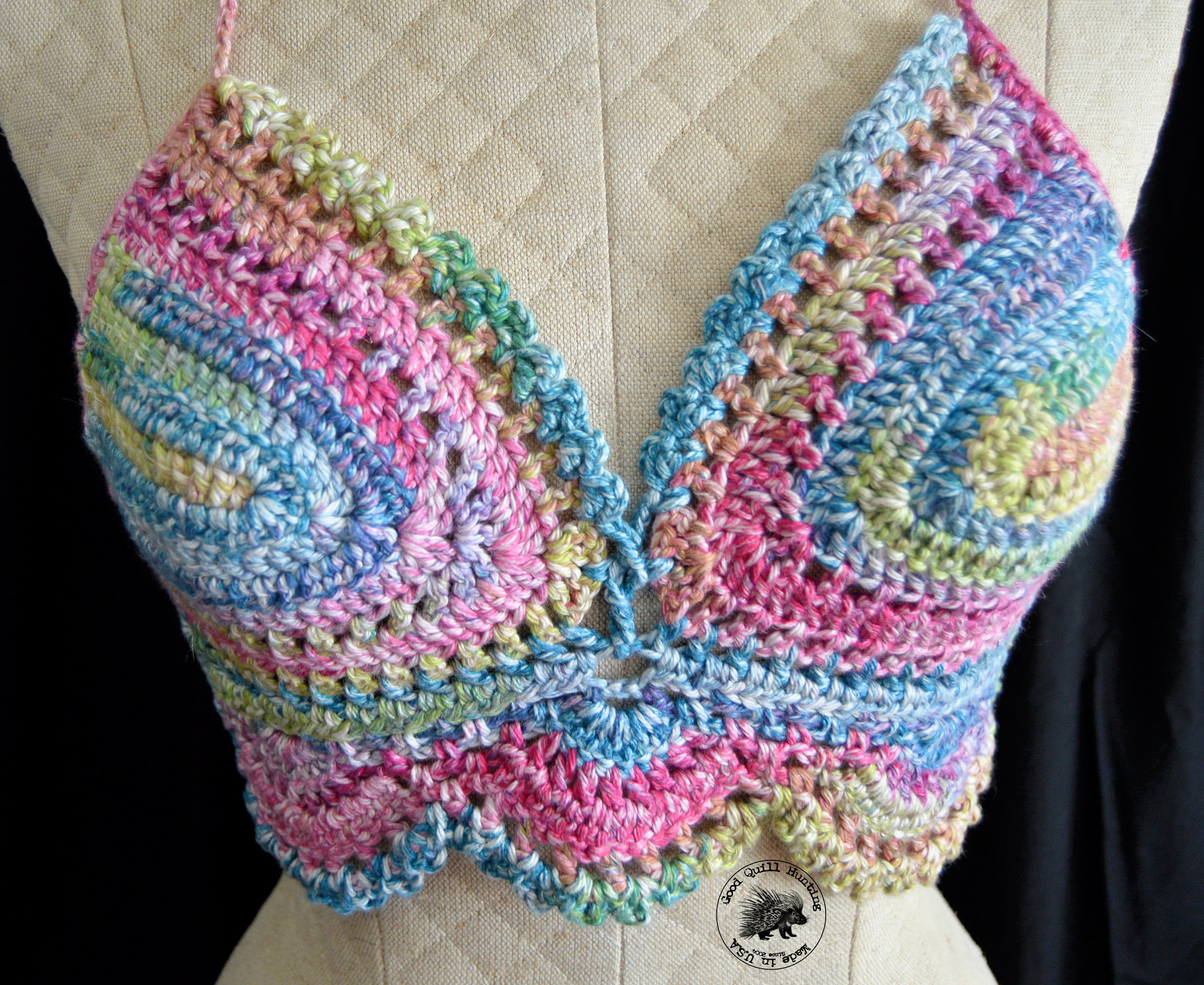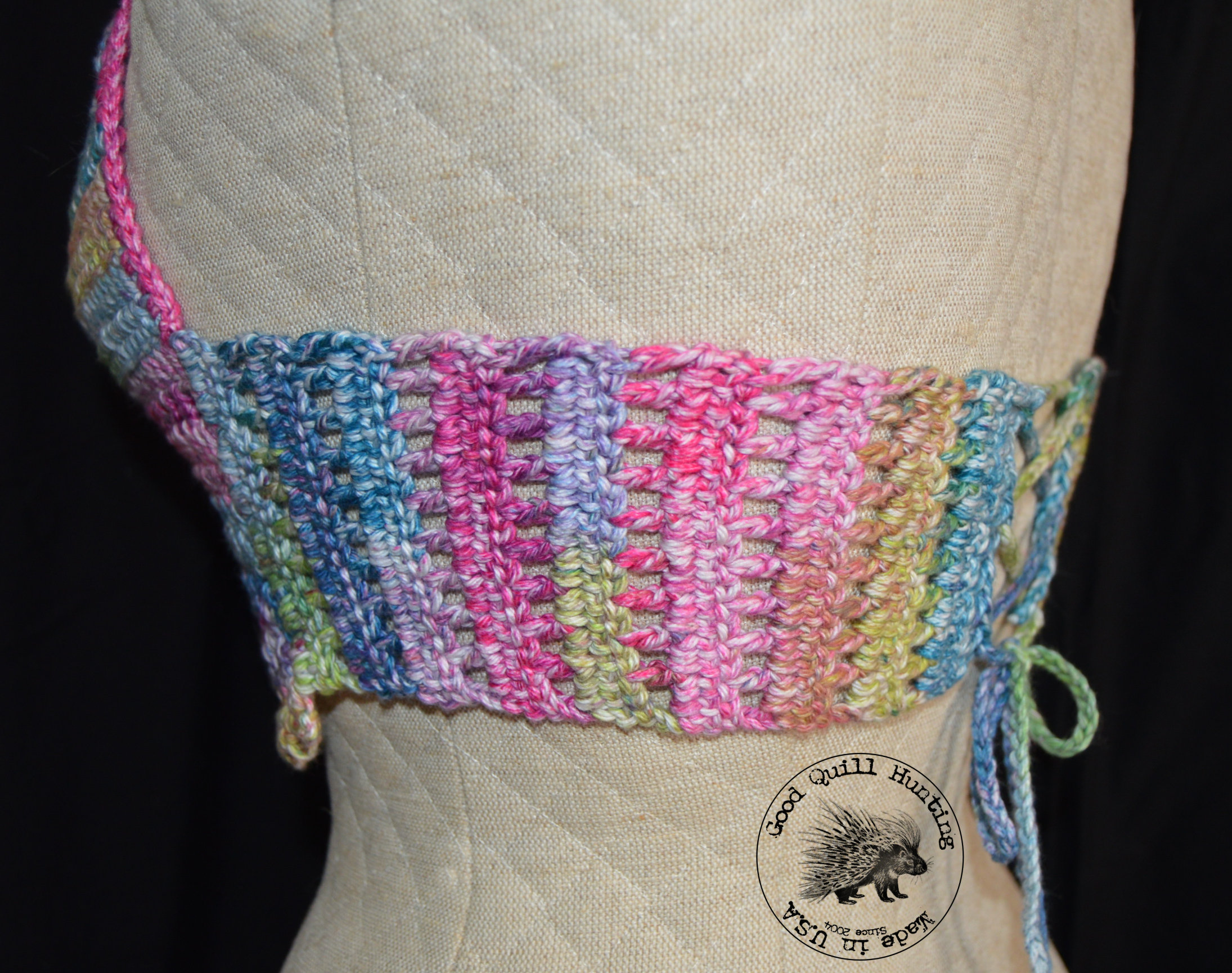 Multi Crocheted Top
Totally fun, multi colored crocheted top! This top could go with anything at all. Crocheted in cooling and absorbent 100% cotton. Scalloped front edge and zig zag tie in the back and a tie at the back of the neck.
Not to be worn as swimwear!
Approximately a 'B' cup. Mannequin measures a 37" Bust and 30" under bust.
Hand wash & rinse. Roll in towel to absorb water. Air dry on a towel.
Smoke free home, but we do have pets. Your piece will be hand washed and air dried outside on my shady porch before shipping.
Custom orders welcome!
Drop me an email to discuss: christina@goodquillhunting.com
Subject: Crochet Top Custom Order