Deep Turquoise Crocheted Top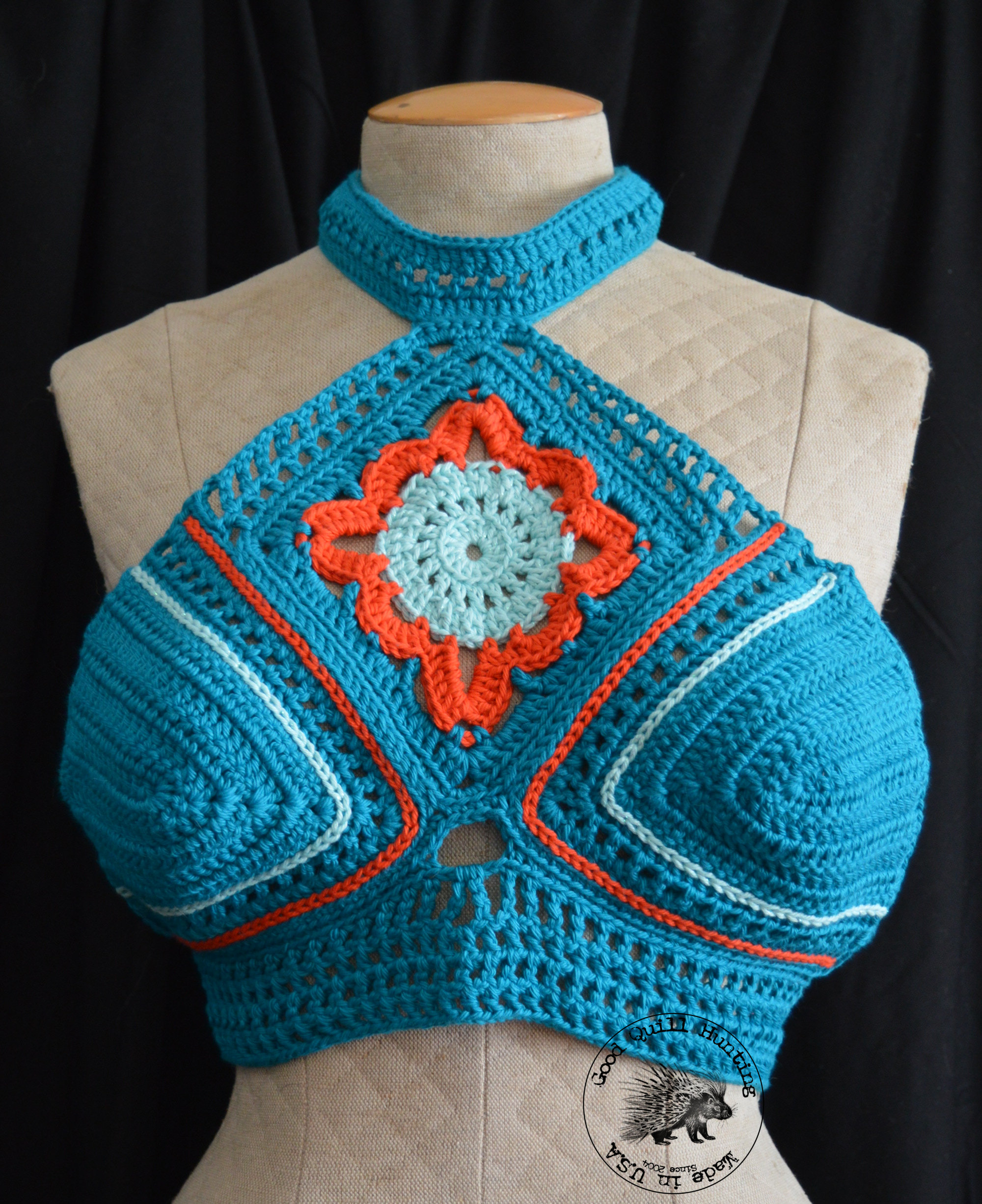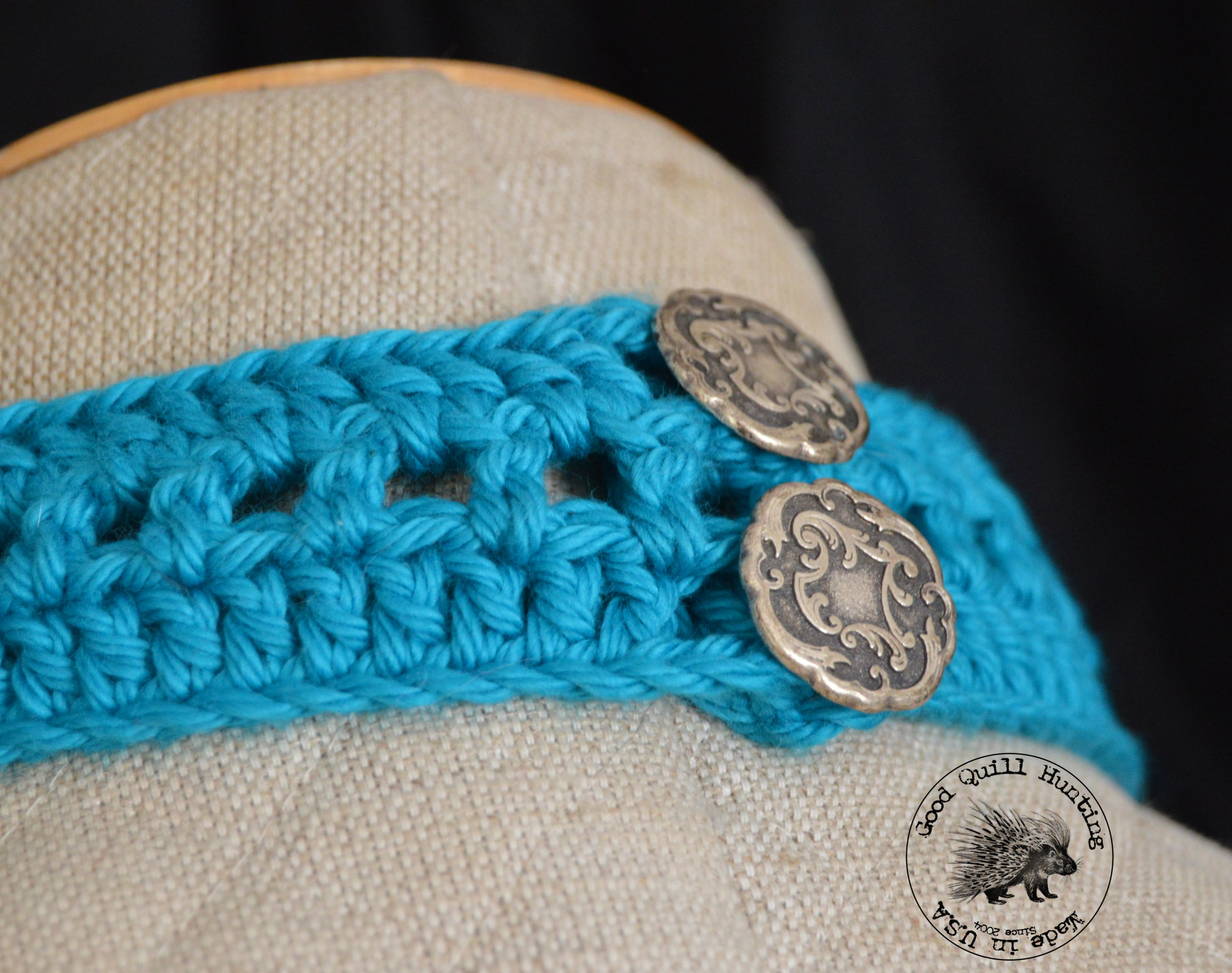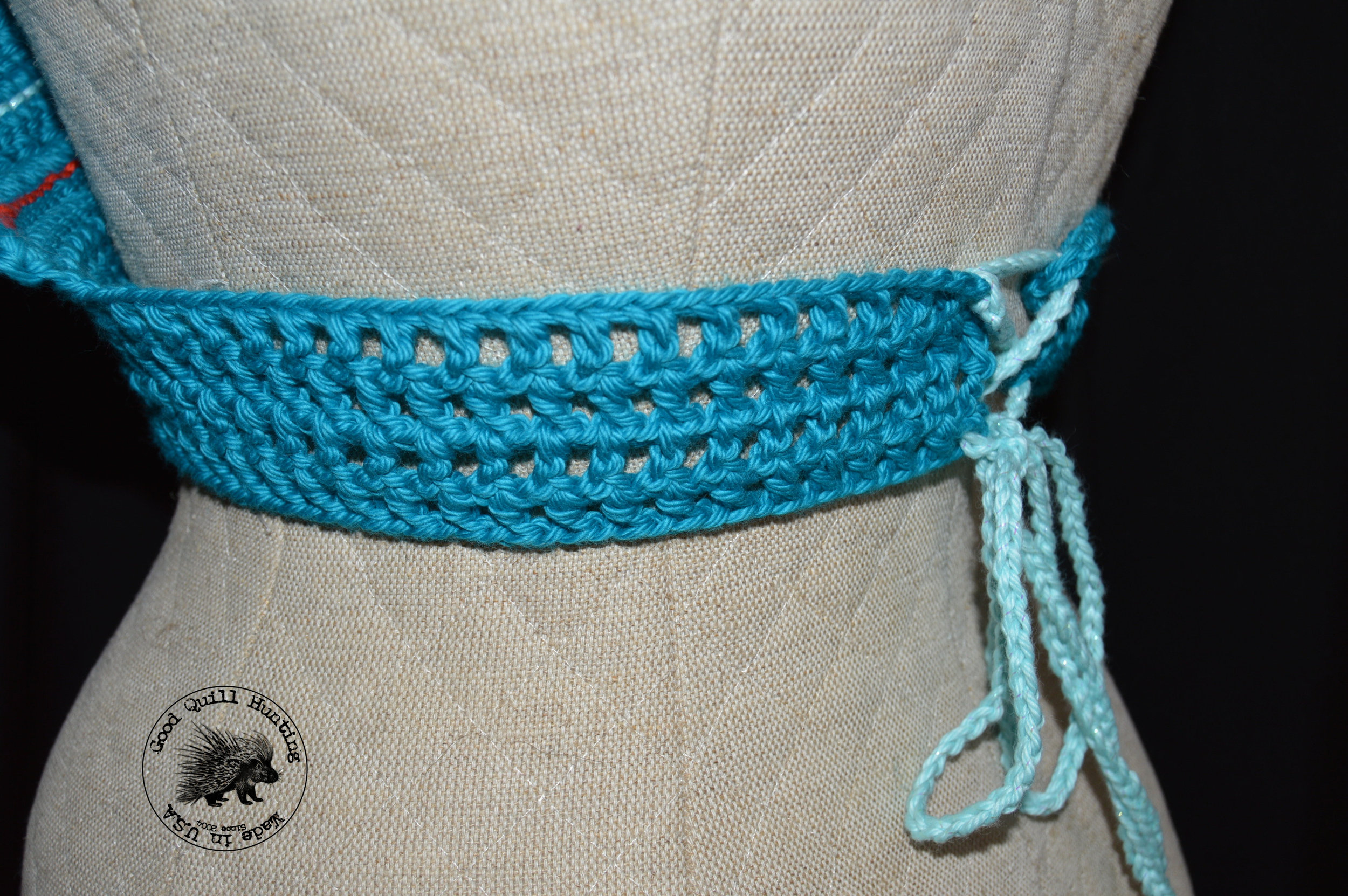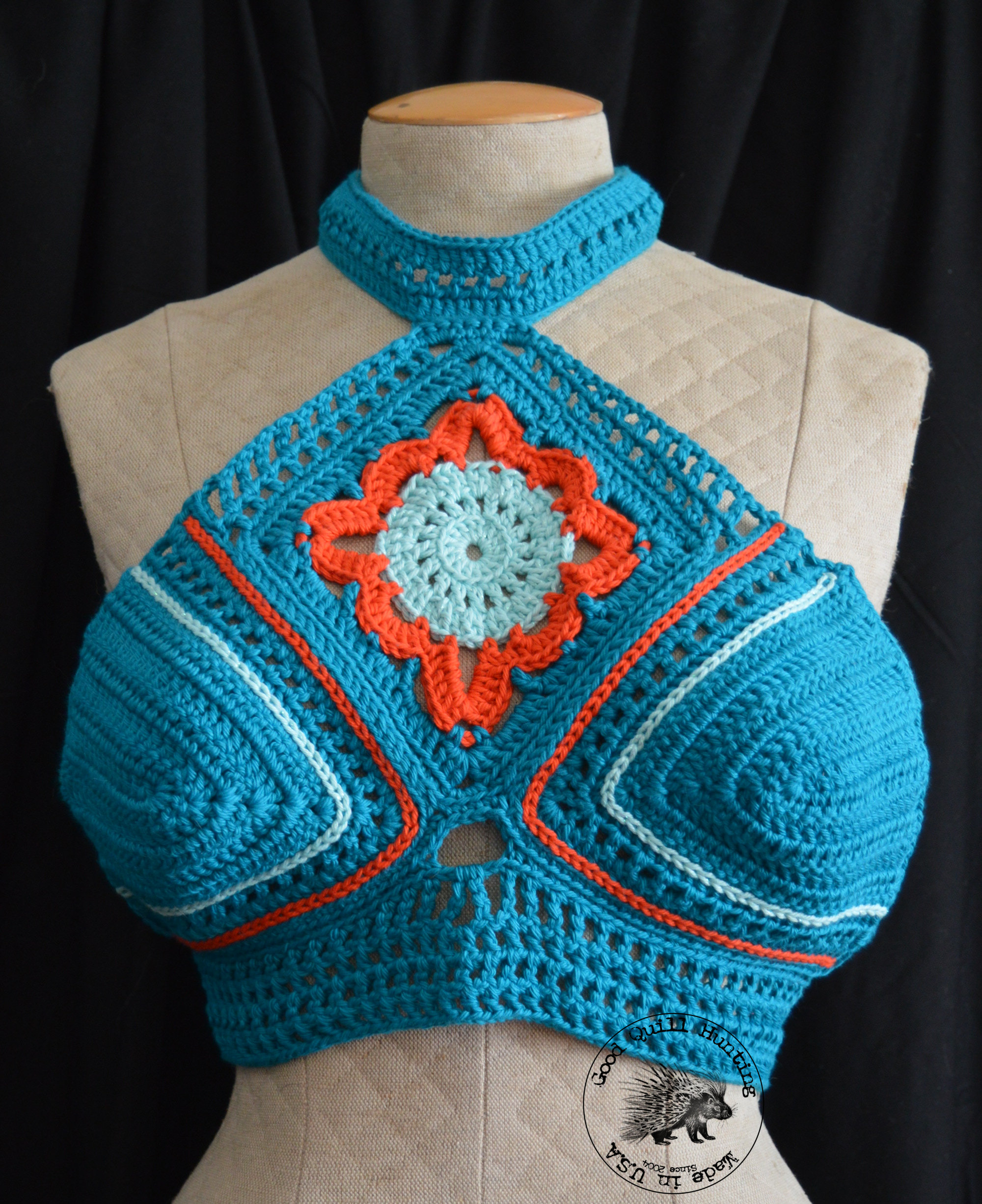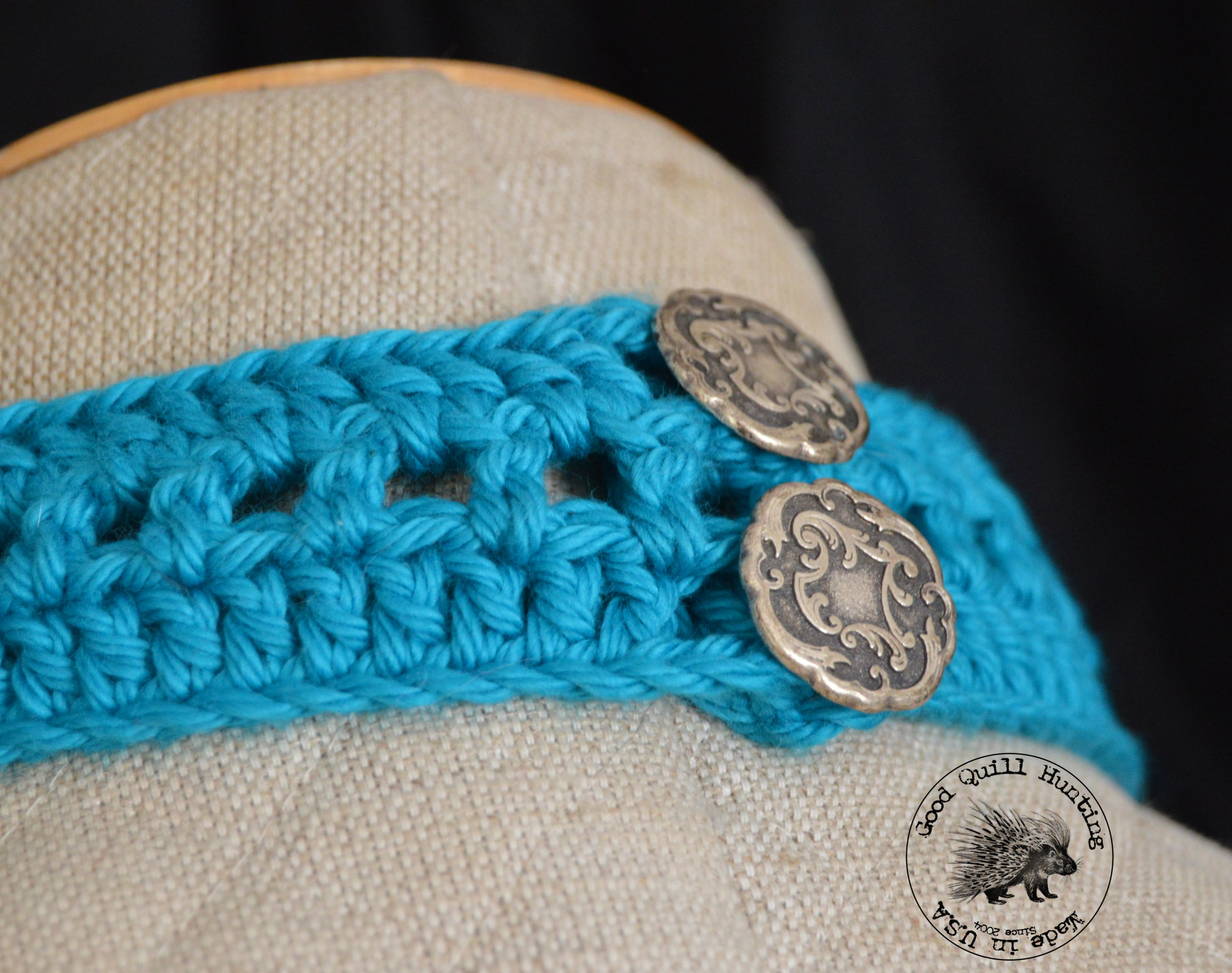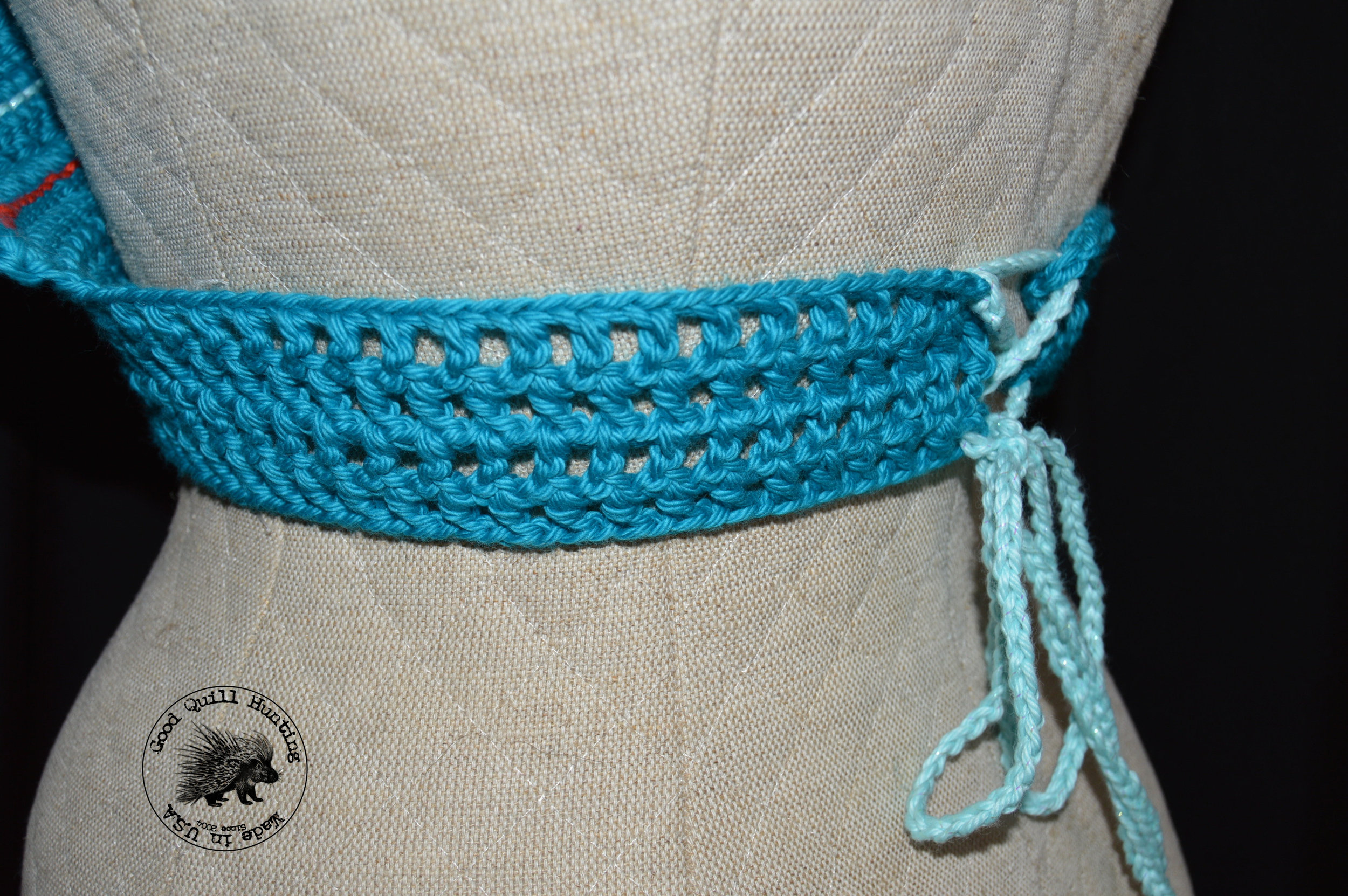 Deep Turquoise Crocheted Top
The color on this top was very difficult to capture! It appears more blue than it is in real life. It is a gorgeous deep turquoise, almost a teal. Crocheted in 100% breathable cotton, this top would look great on a Summer evening. This top would be for a more voluptuous woman. It has a buttoned 16" closure around the neck. Cotton does have some 'give' if you needed another inch or so, I am sure it would work out fine. Under the bust band has plenty of room to have a more open area and a long enough string to zig zag on the back for a larger size.
Not to be worn as swimwear!
Approximately a 'C' cup. Mannequin measures a 37" Bust and 30" under bust. As you can see on the mannequin, she doesn't come close to filling out the top.
Hand wash & rinse. Roll in towel to absorb water. Air dry on a towel.
Smoke free home, but we do have pets. Your piece will be hand washed and air dried outside on my shady porch before shipping.
Custom orders welcome!
Drop me an email to discuss: christina@goodquillhunting.com
Subject: Crochet Top Custom Order