Vanilla Chai Crocheted Cuff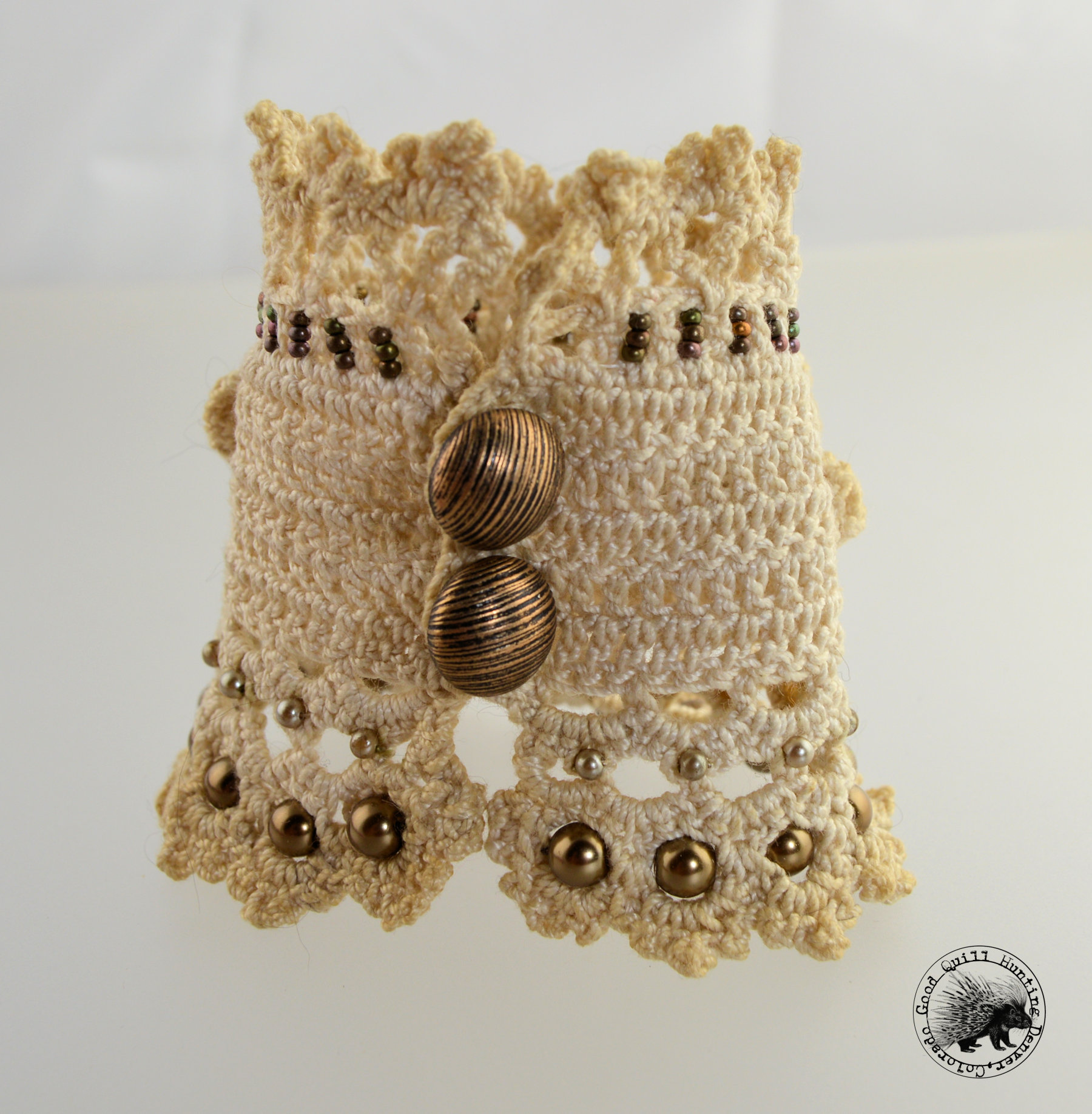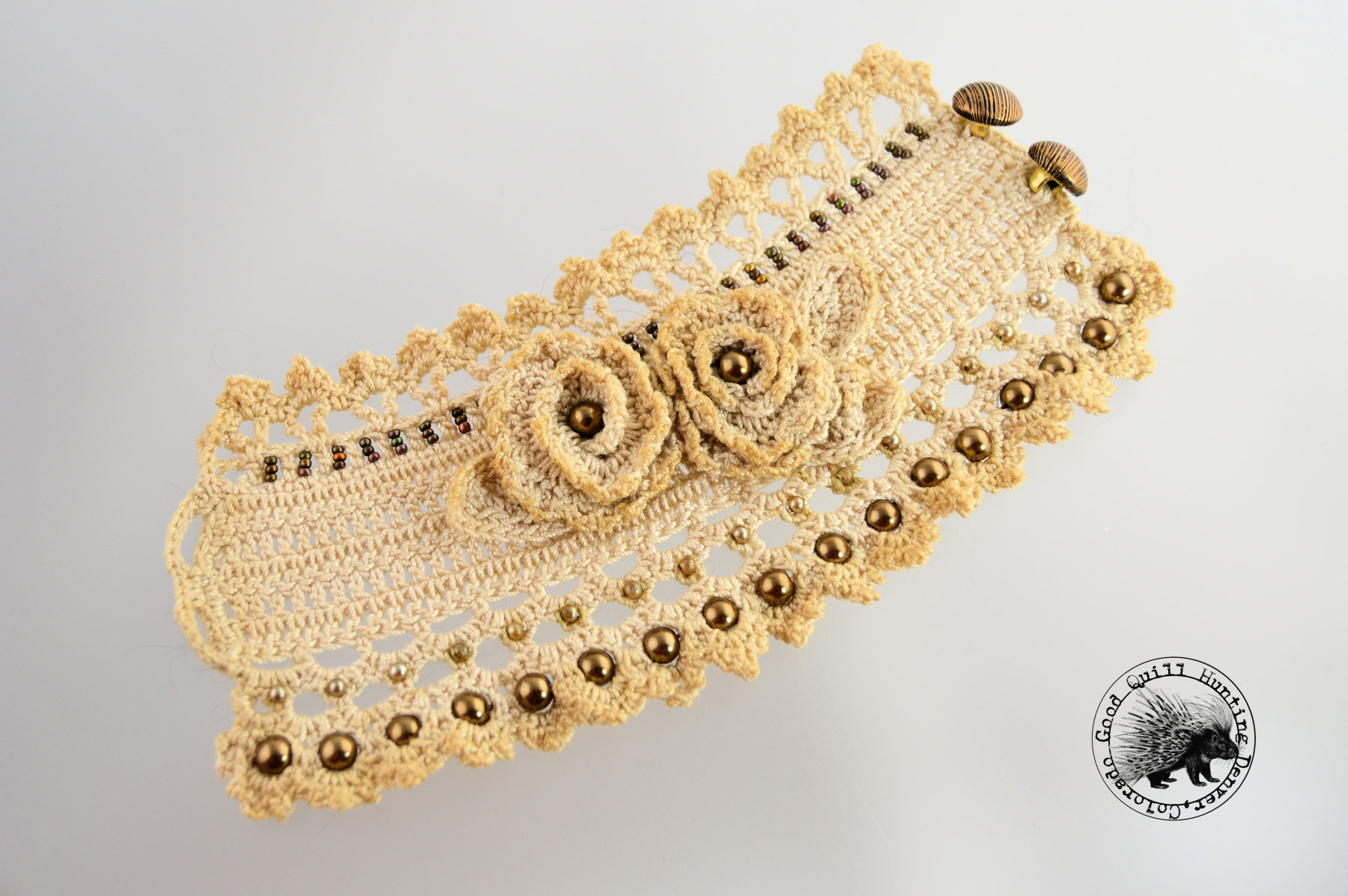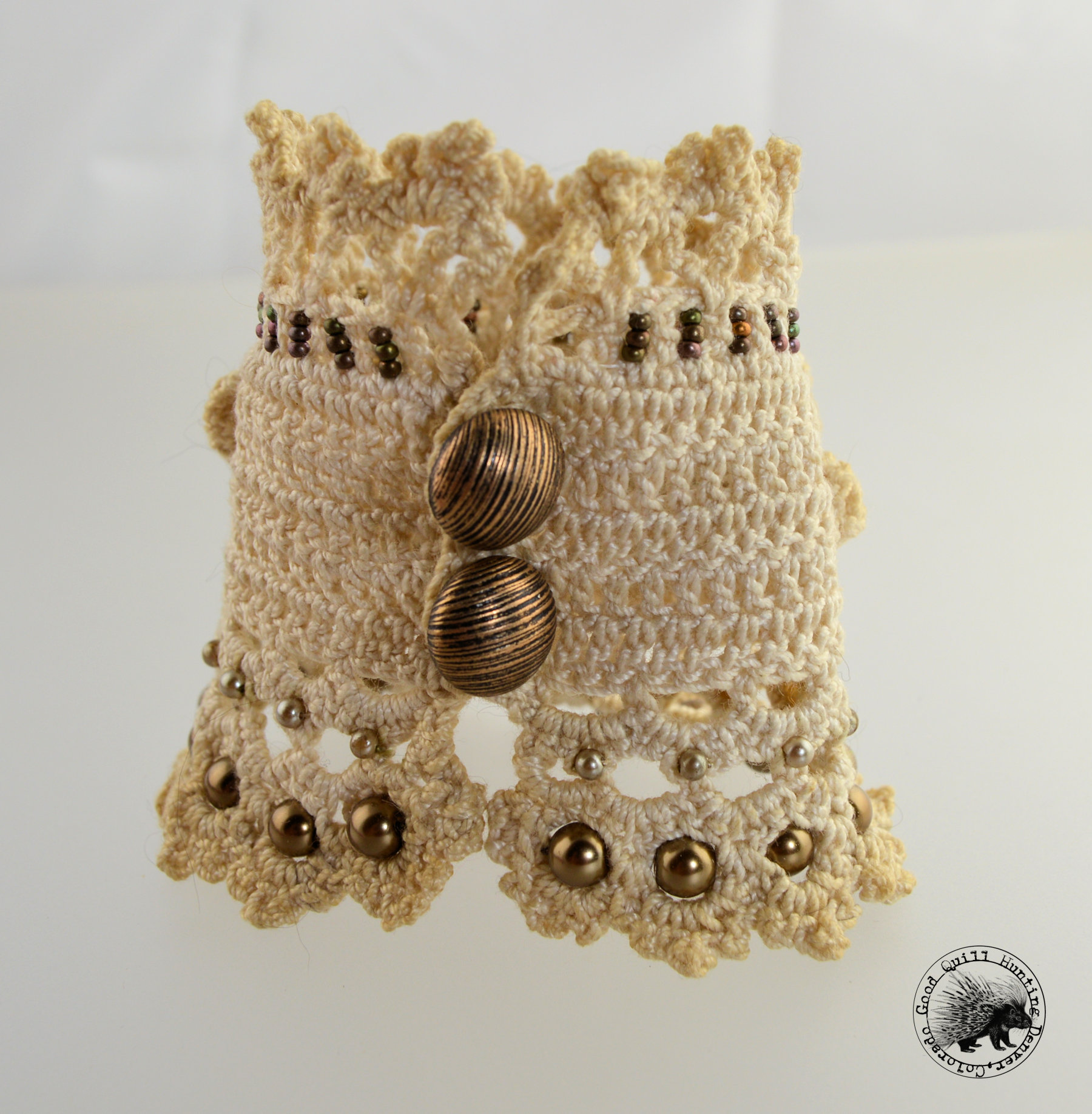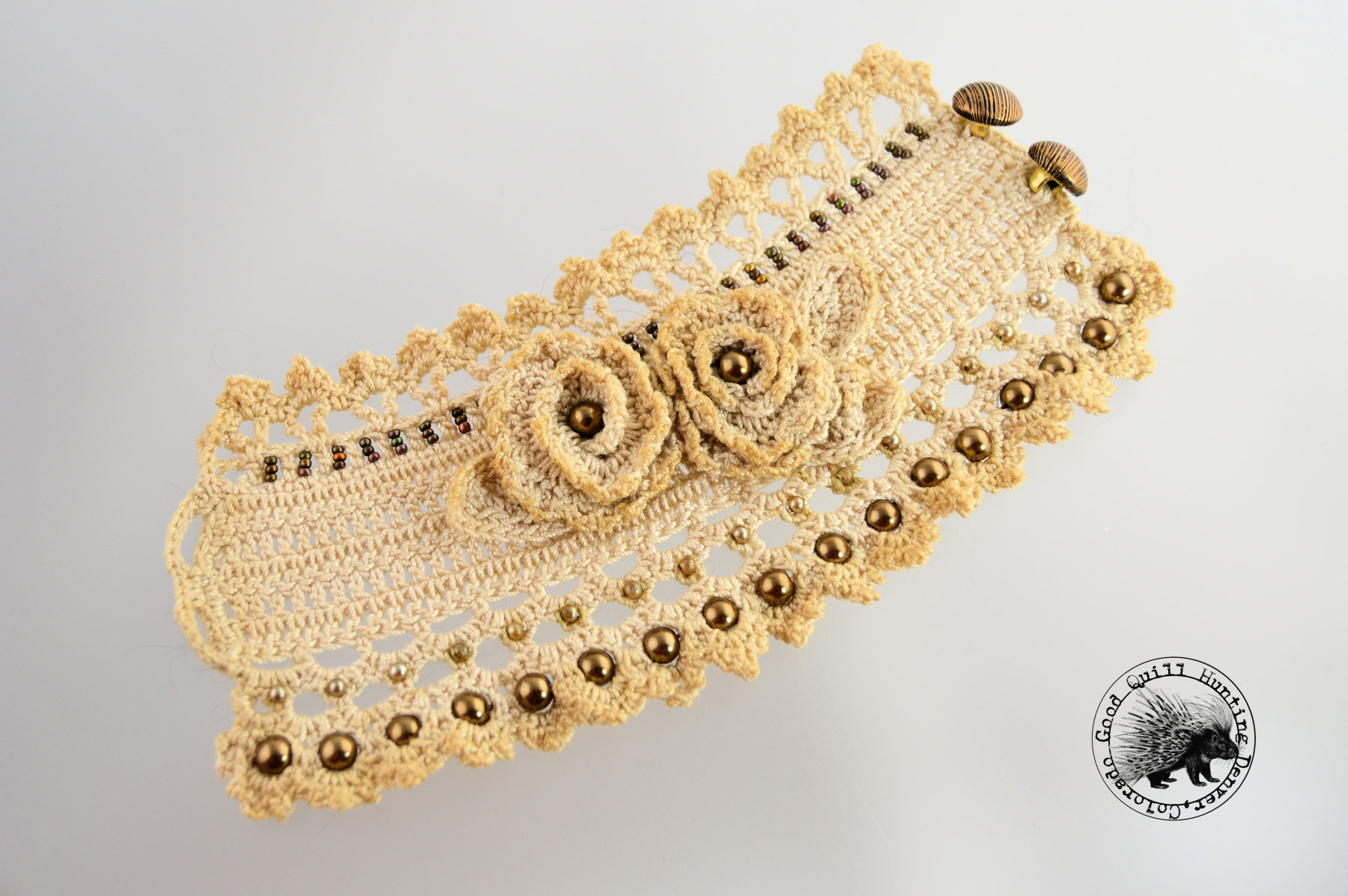 sale
Vanilla Chai Crocheted Cuff
Gorgeous Victorian style crocheted cuff in 100% Mercerized Egyptian Cotton. Crocheted in layers of various stitches, much in the way of a crocheted sampler. Swarovski mocha colored glass pearls, tiny 3mm Vintage glass pearls in a pale mocha and #11 seed beads are woven in through the cuff.
Crocheted flowers with Swarovski glass pearls and crocheted leaves are stitched on the surface. The buttons on the back are Italian metal and have button hole loops on the opposite side to close.
This cuff has been tea dyed with coffee highlights to look aged.
To clean this cuff, wash briefly in mild detergent and blot dry. Lay on a dry towel and let air dry.
The cuff measures for a 6 1/4" wrist and is 3" wide.